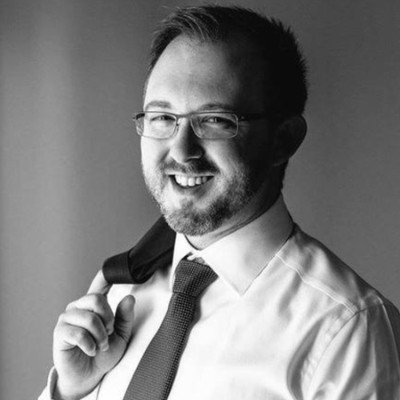 4 Areas Where Technology Can Help Healthcare Workforce Enhancement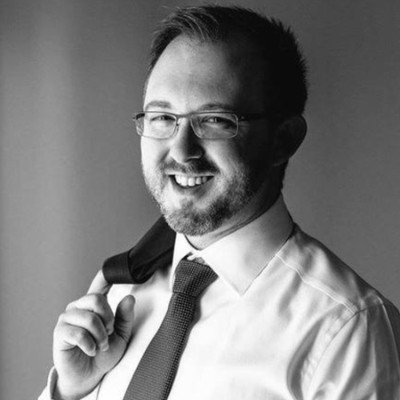 Staffing and workforce management have long been one of the most difficult responsibilities borne by healthcare executives, specifically those with responsibility for revenue cycle operations.
When the COVID-19 pandemic began, workers in administrative roles (the entire revenue cycle teams) were sent home.  We didn't know that almost two years later many would still be working remotely and that it might be that way from now on.
A recent survey commissioned by AKASA and conducted by the Healthcare Financial Management Association's (HFMA) Pulse Survey program found that "75% of organizations intend to significantly restructure their revenue cycle operations in response to shifting business dynamics driven by the pandemic."
For revenue cycle leaders, managing a largely remote workforce has raised several challenges. How do leaders maintain the culture and preserve the core identity of the organization? How do leaders keep workers engaged in their tasks and productive when they're not routinely showing up to a physical office building?
While it may seem overwhelming for some hospital leaders who have long abided by the traditional approach to workforce management, but the pandemic has created opportunities to leverage technology to help staff work smarter and more efficiently.
From a technology perspective, workforce performance management is about how an organization can use data to assess how well it's performing as a management team in three key areas: productivity, process, and engagement.
1. Getting work done
Workforce performance management analytics is truly the measurement of how business operations are running. Consistently measuring and evaluating productivity is the first key for organizations that have a remote workforce.
In an office, leaders can interact with employees to understand what people are getting done, what tasks they're supposed to be working on, or reassess goals on a consistent basis. Leveraging data in a proactive manner so an organization doesn't fall behind in its goals is the most preferable option for both management and workers.
Without data-informed benchmarks, an organization can unintentionally fall behind. Because you can't manage what you can't measure, companies need the data to quantify productivity and identify areas for improvement
Historically, healthcare has lagged other industries and has the opportunity to learn from high performing organizations in the financial and retail sectors
2. Measuring process performance
During the revenue cycle, the process is what delivers results.  It can be intimidating to ask the question, 'How do we wrap our hands around process performance?'
In most companies, process performance is considered in subject matter-specific terms. One person does this task, another person does this role, and then this outcome happens.
The reality is that there are technology solutions that measure what processes look like from a higher level down to the minutiae of daily tasks. Technology can help leaders examine lead times and a variety of other metrics to see how well processes are performing or to identify gaps.
In many organizations, there are ineffective processes. Too often there is an impulse to tear it all down and start over. Instead, technology should not be viewed as a bulldozer but rather as an that is part of the solution to improve productivity and reduce administrative waste.
3. Understanding employee engagement
Having a vibrant culture is key to any successful organization, but it can be complicated to maintain if employees are not interacting with each other in the office every day. Determining whether employees are connected to the mission and culture of the organization ultimately serves as a reflection on whether managers are doing a good job or not.
This goes beyond certain punctuality-type metrics like time and attendance, which are important but are only one part of the equation. Leaders must have a systematic approach to tracking quality, some of which can be done through automated measures. There are also sustainability initiatives designed to allow staff to connect with and provide feedback to senior leadership. This dynamic allows the organizations to transition from a top-down approach to a more collaborative culture.
4. Finding innovative ways to stay creative
Revenue cycle leaders need to be innovating.  Thinking outside of the box and considering unorthodox techniques to drive the company's culture and help make work more intentional, productive, and engaging. The last thing any organization wants is to sit through a Zoom call on 'Zoom burnout.'
Executives need to ensure the right digital tools are in place for communication but also support initiatives like gamification. This is especially useful in healthcare revenue cycle administration, where the roles are focused on working accounts to get those claims paid.
With so many steps in healthcare revenue cycle operations, a lot of this work can be gamified. Leaders can set up competitions, track achievements, and even hand out awards to foster camaraderie among employees, while ultimately keeping the spirit of collaboration and communication alive.
While technology can't turn back the clock to the days prior to COVID-19 for revenue cycle operations, organizations can use digital tools to replicate what happened in hallways and staff meetings.
Having a digital ecosystem that keeps people connected to the mission, supports overall productivity, makes process performance easier to measure, and promotes engagement is how leaders can keep their remote workforce on task without being overbearing.
---
About Anthony Comfort
Anthony Comfort is SVP, Product Management at VisiQuate, the leading provider of advanced revenue cycle analytics, intelligent workflow and AI-powered automation.
---
https://hitconsultant.net/2022/02/14/areas-technology-healthcare-workforce-enhancement/