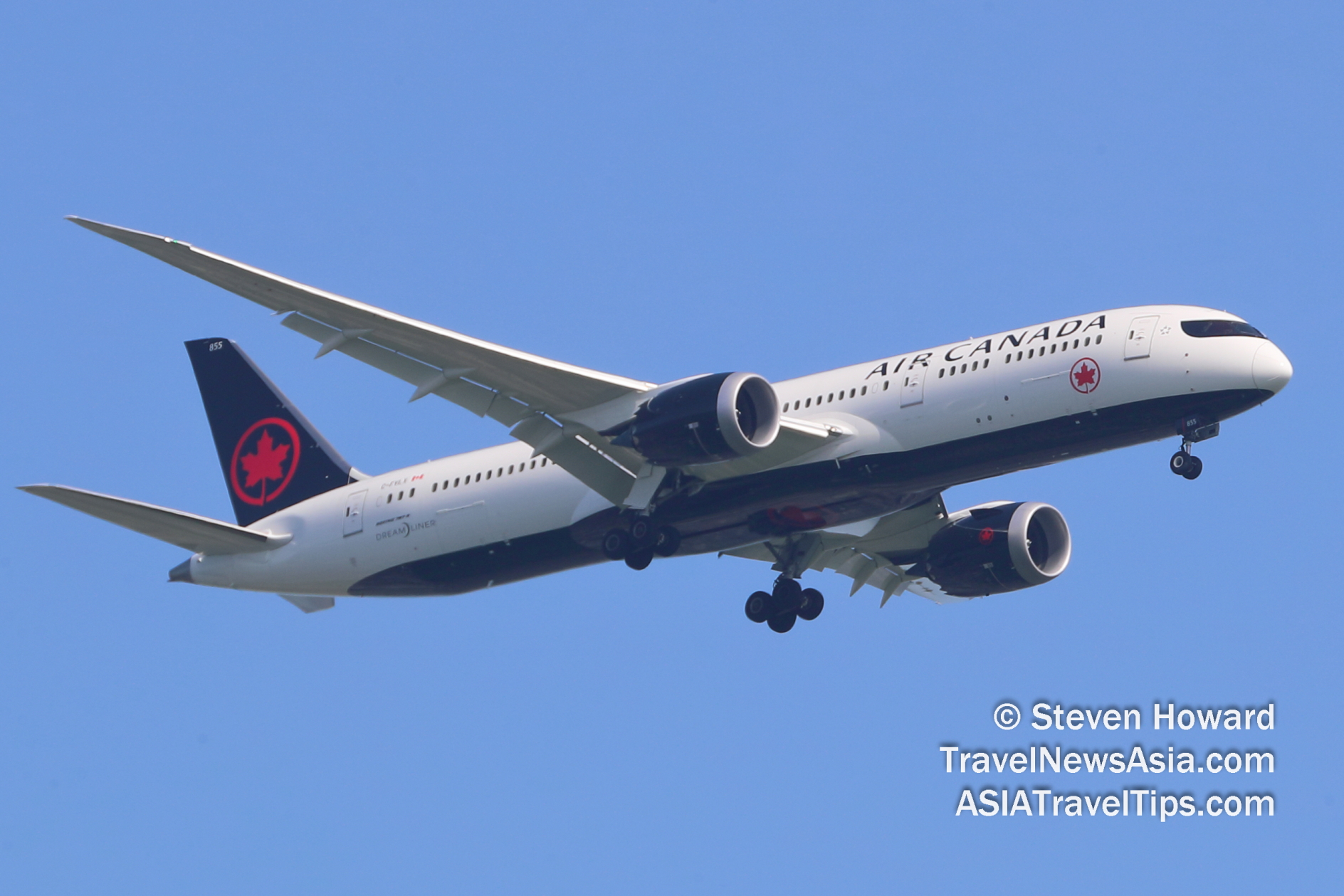 Air Canada to Increase Flights to Australia and New Zealand
(17 Mar 2022, 12:27 +07)
 Air Canada has unveiled plans to operate daily
flights to Sydney and resume services to both Brisbane and
Auckland.
The airline's Australia and New Zealand flights operate
from its trans-Pacific hub at Vancouver International Airport
(YVR).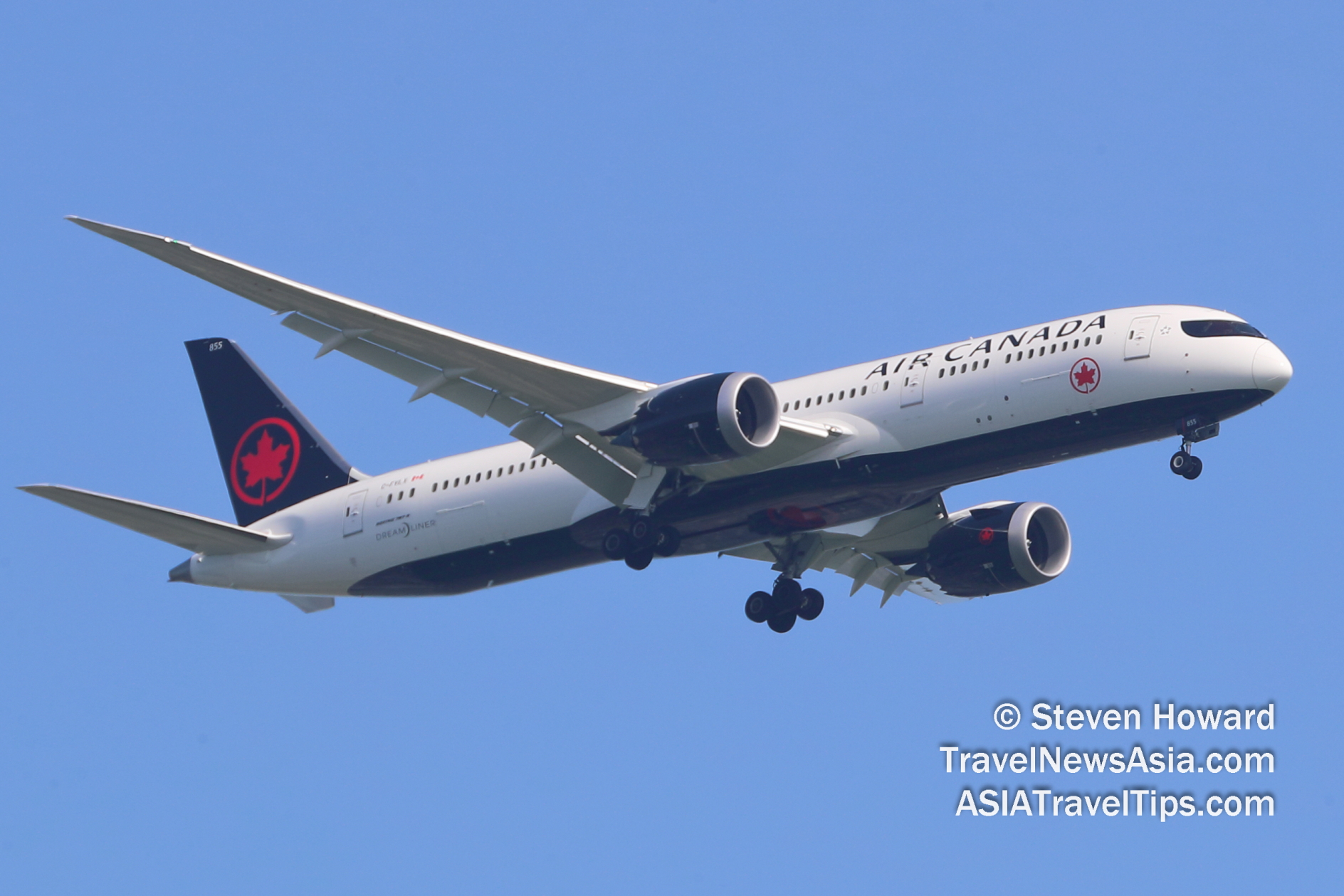 Air Canada B787-9 reg: C-FVLX. Picture by Steven Howard of TravelNewsAsia.com
"We are accelerating the restoration of our
Australian and New Zealand routes to respond to pent-up travel
between our countries as borders reopen," said Mark Galardo, Senior Vice President, Network
Planning and Revenue Management at Air Canada. "The seamless
connections through in-transit pre-clearance facilities combined
with our extensive North American network at our Vancouver hub
positions YVR to be the preferred gateway for travel between North
America and the South Pacific."
Air
Canada's South Pacific flights connect seamlessly to and from its extensive North American network in YVR including:
New York-Newark, Toronto, Montreal, Ottawa, Calgary, Edmonton,
Kelowna, Victoria, Seattle, San Francisco, Los Angeles among other
cities.
In Sydney and Brisbane, Air Canada's flights will
connect to and from Melbourne, Canberra, Perth, Cairns and
other destinations with codeshare partner Virgin Australia.
Air Canada's Australia and New
Zealand Schedule

Air Canada's Signature Suite at YVR is
scheduled to re-open by this summer. The Signature Suite is available to select Signature
Service customers travelling to international destinations and is
located on the second floor of the International Maple Leaf Lounge
in YVR, and in Toronto Pearson's Terminal 1.
Air Canada's
South Pacific flights will showcase some of the best
cuisine Canadian culinary talent has to offer with Air Canada's
panel of celebrity chefs, including award-winning Vancouver-based
chef David Hawksworth and Montreal-based chef Jérôme Ferrer.
Complementing the culinary journey is a selection of top wines
chosen by Canadian sommelier, Véronique Rivest.
"We are thrilled with the expansion of the Air Canada network and
to welcome our Aussie and Kiwi friends back to British Columbia to
experience the incredible natural beauty, outdoor adventure, and
hospitality we are known for," says Melanie Mark, Minister of
Tourism, Arts, Culture and Sport. "Our tourism operators have been
excitedly preparing for the return of more flights from the South
Pacific to once again share authentic Indigenous experiences,
local and sustainable cuisine and beverages, and unique
accommodations for all types of travelers to eat, play and stay in
B.C."
As Air Canada's schedule could change, travellers
are advised to check with the airline for the very latest flight
details.
https://www.travelnewsasia.com/news22/173-AirCanada.shtml