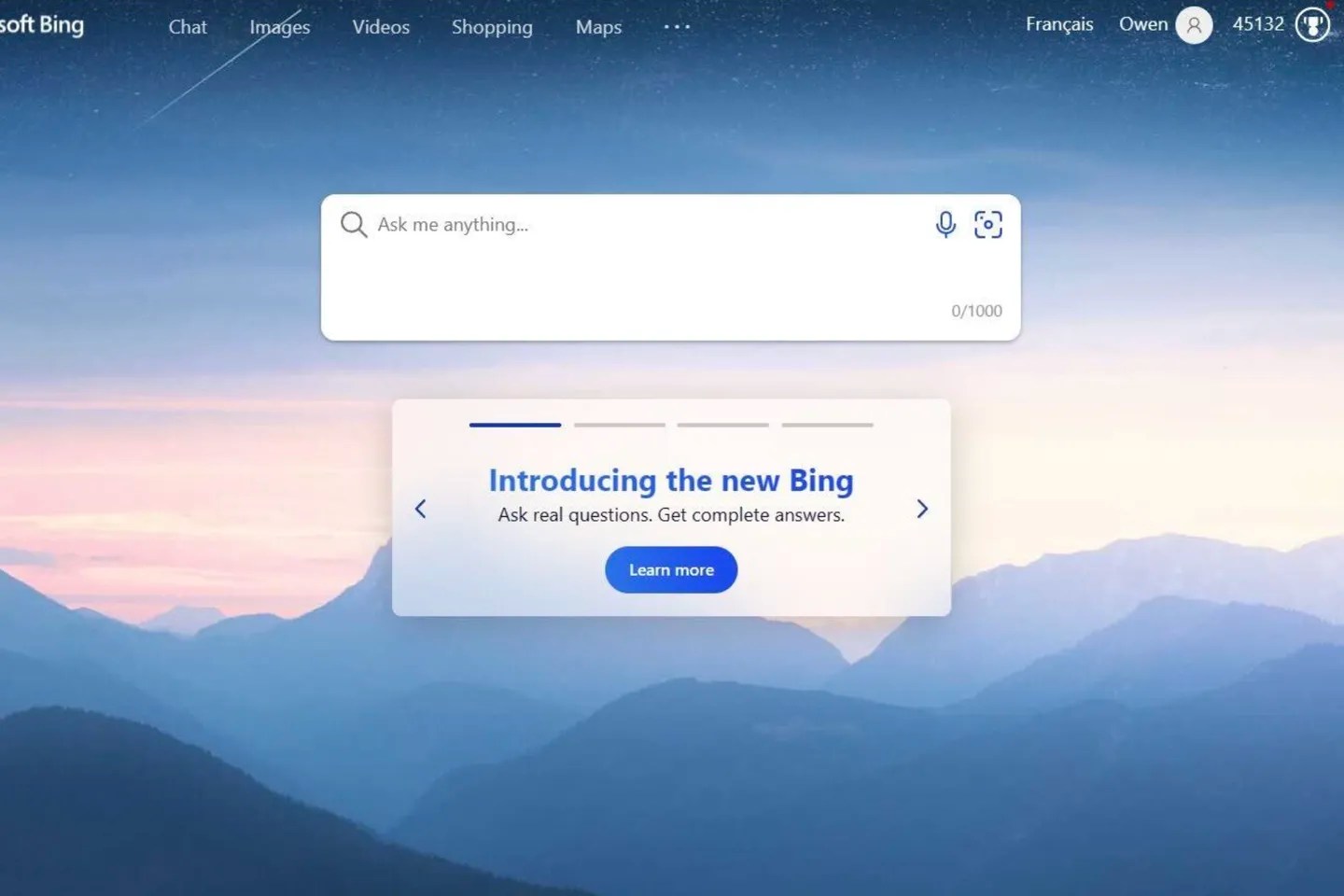 Bing AI chat might be coming to your phone soon
It will be two weeks on Tuesday since Microsoft debuted its new AI-powered Bing search, and the chatbot has been making headlines ever since. Unfortunately for Microsoft, many of the headlines have involved the AI chatbot lying, gaslighting, and threatening users, as well as having emotional breakdowns. Nevertheless, this is the future of the Microsoft search engine, and it looks like Bing chat will soon be available on mobile devices as well.
In the announcement blog post on February 7, Microsoft noted that a Bing chat mobile experience would be available in preview soon. The company didn't offer any details, but we knew to expect a mobile version of the feature in the coming weeks or months.
Apparently, Microsoft's release date for the feature was much sooner than we thought. As spotted by Digital Trends, a few users that gained access to the desktop preview of Bing chat also started receiving prompts to use the new Bing on their mobile devices.
There is one caveat: It doesn't actually work on any of their phones.
In the comment sections of two Reddit threads, users that saw the prompt to "use the power of AI to find answers from the web" made it clear that they could not actually use any of the AI features. Defalt-1001 on Reddit explained to another Redditor that the prompt appeared on a normal web search from the browser but confirmed that it didn't work.
Microsoft has yet to announce release timing for Bing chat on mobile, but the expansion is clearly in the works. In the meantime, thousands of users are still waiting for an invite to the preview as Microsoft works out the kinks of its conversational AI chatbot.