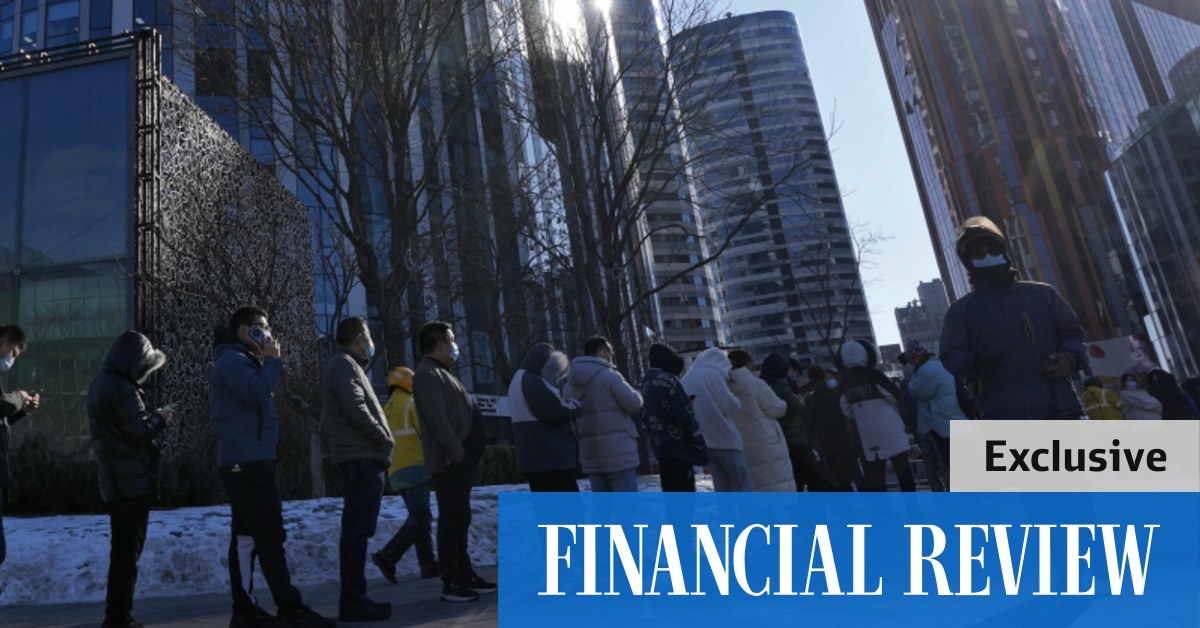 COVID Hong Kong quarantine prompts banking exodus and Australia could benefit along with Singapore
"It is a horrific situation, and it has become increasingly untenable," he said.
"Looking at my clients in the banking sector, a lot of them have been thinking about repositioning people down to south-east Asia. Singapore is a beneficiary of that. But I also think increasingly, because of its proximity to south-east Asia, Australia will probably be put back on the agenda."
Australia's strong economy and similar time zone to Asia made it an attractive proposition, he said. Singapore is the obvious alternative destination with low corporate and income tax rates, but residential work passes can be difficult to obtain.
The Financial Times reported on Friday that the Bank of America was reviewing its Hong Kong business to identify workers who can be relocated to Singapore.
"Any corporation sitting in Asia at the moment is inevitably going to be looking at its footprint in the region," Mr Roberts said. "That doesn't mean to say they want to pull out of Hong Kong. There is a view that Hong Kong, as it has done historically, could bounce back.
"The Australian banks, NAB [National Australia Bank] for instance, have very much downsized their functions in Hong Kong and have moved most of their product to Australia or Singapore. Westpac did the same. CBA arguably did the same. The only Aussie bank with any decent presence in Hong Kong is ANZ."
NAB and Commonwealth Bank said they had not significantly downsized their operations in Hong Kong but have not given staff numbers. Westpac announced in 2020 it was exiting its Hong Kong and China operations as part of a consolidation of its international business. ANZ has 300 staff in Hong Kong.
Though Hong Kong's equity markets remain much more substantial than Singapore's, old Asia hands say Singapore has taken over from Hong Kong as the centre for private banking.
Higher tax rates
This trend has been under way for years. Between 2017 and 2019 the number of family offices operating out of Singapore increased five times, according to the Monetary Authority of Singapore.
Sydney's past attempts to compete against Hong Kong and Singapore as a financial hub have not been successful because of Australia's higher tax rates. The OECD plan to introduce a global minimum tax rate of 15 per cent for transnational corporations could go some way to addressing this.
While companies do not want to talk publicly about the issue for fear of upsetting China, executives and bankers in Hong Kong said many were preparing to leave in the summer if there was no signal from the Hong Kong government that it would open international borders.
They also confirmed many new senior hires were now in Singapore rather than Hong Kong and that it was difficult to recruit staff.
Banking sources also said senior executives from many of the Australian banks and other companies were working remotely from outside Hong Kong, which was creating taxation headaches.
Reluctant to return
Anyone working in Australia for more than 60 days runs the risk of being liable for income tax there, as well as in the country where they are based. Flight bans and restrictions were also making it difficult for many Hong Kong-based executives who went to Australia for Christmas and are still stranded there.
One banker who was infected with COVID-19 in Australia in December said he was reluctant to return to Hong Kong in case a positive test landed him in the city's quarantine facilities where the conditions have been compared to prisons.
"We always have a few people seconded who are working outside their market for different reasons. It is not a systemic issue though," a senior executive at a European bank in Sydney said when asked about speculation it was considering relocating a trading desk to Australia.
A survey by the American Chamber of Commerce in Hong Kong found 44 per cent of its members were considering leaving the city because of social controls and border closures.
A draft report by the city's European Chamber of Commerce, obtained by Reuters last week, warned the city might not reopen until 2024, which would trigger a mass exit of foreign firms.
The Australian Chamber of Commerce in Hong Kong would not comment on the border restrictions and has not released survey information on the issue. It said it was not seeing an exodus of Australian companies from Hong Kong.
Mainland companies
"AustCham members remain committed to Hong Kong, and we are not seeing a flight of Australian companies from Hong Kong. We have seen over the course of the pandemic departures of individual Australians from Hong Kong," the chamber said in a statement.
Hong Kong government data shows there were 28 Australian companies with regional headquarters in Hong Kong last year, down from 35 in 2017. The number of American and Japanese companies in Hong Kong has also fallen, while the number of mainland Chinese companies is increasing.
JETRO, Japan's trade promotion organisation, found in a poll of 271 Japanese companies in Hong Kong conducted between January 3 and January 7 that 37 per cent said it was more difficult to hire locally than it had been a year earlier, Nikkei Asia reported this week.
Howard West, the head of the Australian International School Hong Kong, said school numbers had been steady over the past three years. Though student turnover increased in the 2021 school year, the overall numbers remained the same.
"We do notice a shift towards student departures and arrivals occurring at any time throughout the year, rather than just scheduled for the end of a semester," he said in emailed responses to questions from the Financial Review.
He rejected reports that international schools were having trouble filling teaching positions because of the border controls and a clampdown on the Hong Kong authorities over what schools were allowed to teach in the classroom under national security laws.
"As an international private school providing an Australian education in Hong Kong, we continue to have autonomy over our curriculum choices and delivery."
Mr Roberts said the end of the northern hemisphere school year in Hong Kong's summer would be the trigger point for many families to leave, and it would be increasingly difficult for companies to replace executives.
"It [quarantine] has had a profound effect on the way that people view Hong Kong currently, both for those there and those who might be offered potential roles," he said. "It is very difficult, almost impossible, to attract new talent from outside Hong Kong."
Former Hong Kong legislator Felix Chung told RTHK radio this week that the decline in US and Japanese companies was concerning as they made a large contribution to Hong Kong's GDP, compared to the growing number of smaller start-up companies based in Hong Kong.
https://www.afr.com/world/asia/hong-kong-exodus-prompts-bankers-to-call-australia-home-20220128-p59s1w