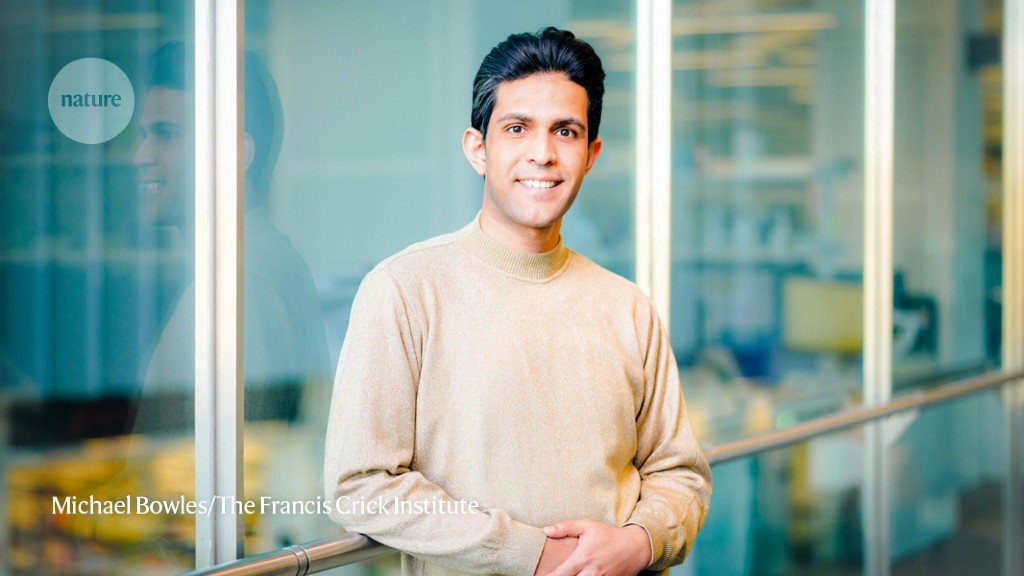 How adaptability and tenacity can help you to thrive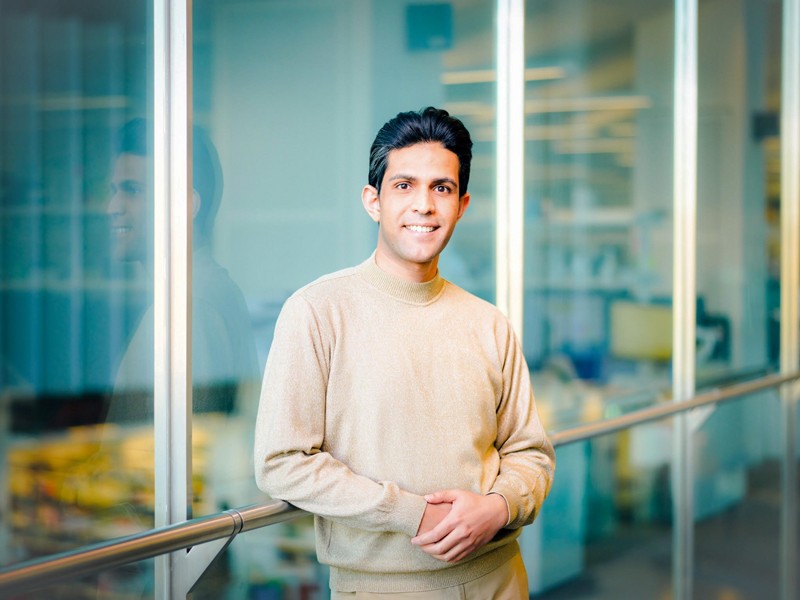 In January 2011, I was fresh from completing my bachelor's degree in biochemistry and chemistry at Fayoum University in Egypt, when demonstrations against the Egyptian regime culminated in a revolution. One direct outcome of the revolution was the inauguration of the Zewail City of Science and Technology, a university and research-institute campus, by the Nobel prizewinning chemist Ahmed Zewail, with the aim of revitalizing the nation's scientific research. In 2012, I turned down a scholarship to pursue a master's at Ghent University in Belgium so that I could be one of the proud first graduate students to join Zewail City in my home country.
Things did not go as smoothly as I had hoped. There were years of delays as the graduate programme and courses at Zewail City were slowly built from the ground up. I eventually enrolled in a fast-track PhD programme and completed eight courses but, after Zewail's founder died in 2016, the institution restructured the graduate programmes, and I lost all my course credits and the time invested. Five years after joining Zewail City, I started to lose faith.
I decided to apply once again for scholarships to study abroad. I received a Fulbright scholarship, a US government grant for international students, and moved to the United States in 2018 to study for a master's degree in biochemistry and cell biology at Stony Brook University in New York. I'm now in the second year of a structural-biology PhD programme at the Francis Crick Institute and Imperial College London. I use cryo-electron microscopy to study cullin–RING ligases, enzymes that tag cellular proteins for trafficking or destruction and help to regulate processes such as DNA replication and cell-cycle control. As much as I had hoped to pursue a PhD in Egypt, I learnt important lessons from undertaking training in the different academic cultures I found in the United States and the United Kingdom.
Be resourceful
If your country or institution lacks resources, think outside the box and seize any opportunities that come your way, even if they do not seem to be immediately related to your goals. As an undergraduate, I was devoted to science, but could not afford the textbooks I needed, nor the travel to Cairo to participate in workshops. To solve this, I entered two national essay competitions in the humanities, one on citizenship rights in the law and in practice and the other on human rights in Judaism, Islam and Christianity. These contests had larger prizes than any of the science-related competitions, and awards for my essays and poetry won me enough money to fund my passion.
Don't be afraid to knock on doors and ask for help. I once joined a queue of people petitioning a member of parliament. Most of the requests were related to food, shelter or employment. I remember his look of surprise when I asked whether he could help me obtain a book on RNA interference that was unavailable locally. He was not able to provide it, but I am convinced that my scientific and educational conversation with him was a different type of request from the ones he usually dealt with. The exchange also taught me how little lawmakers know about the concerns of young scientists.
Be flexible
You never know what obstacles will be thrown into your path, so always have a Plan B. And a Plan C. After my master's, I was offered the opportunity to continue as a PhD student at Stony Brook. Unfortunately, I had to travel back to Egypt to sort out a visa issue in March 2020. With embassies and borders closed because of the COVID-19 pandemic and former US president Donald Trump making changes to immigration rules, it looked like I might not be able to return to the United States. The financial situation was also uncertain because of a lack of US government funding for international PhD students. It was time to be flexible, adjust to the changing circumstances and apply to European institutions. I received offers from both the Francis Crick and the Max Planck Institute of Molecular Physiology in Dortmund, Germany.
Moving abroad was challenging, especially in the first days, when I faced culture shock and homesickness. However, the tight bonds I formed with friends and professors helped me to integrate rapidly into my new environment. The open-door policy of the Stony Brook master's programme director, Neta Dean, was a big help. For example, when I felt burnt out, she suggested I visit a mental-health-care provider and re-plan my schedule to include external activities, which helped me to cope with the situation.
Be selective
Your adviser's training and guidance is the foundation on which you stand, so choosing the right adviser and research environment is crucial. I recommend looking for a laboratory group with a win–win mentality and open discussion of ideas. The academic culture I experienced early on in Egypt was not the kind I had dreamt of. It was rooted in the zero-sum mindset that leads to negative actions, such as professors threatening to exclude early-career researchers from authorship, or group members failing to share information with each other.
By contrast, I have felt supported by Fulbright, Stony Brook and the Crick. In the right environment, personal disagreements will not lead to professional retaliation and, importantly, students facing difficulties will have institutional and departmental advocates to turn to for help. I will always remember the words of my master's adviser, Saikat Chowdhury: "Your success is my success." This kind of support helped to shape my career and led to a first-author publication in Nature Structural & Molecular Biology1 that revealed the structure of an activated actin nucleator, a molecular machine involved in cell shape and motility, which had puzzled the field for 20 years.
Be persistent
There were many points on my journey when I could have given up or settled for less. For example, I turned down an initial US Fulbright offer in favour of an opportunity in Germany that fell through. I had to pick myself up and reapply the following year. In hindsight, my struggles helped me to develop resilience and perseverance, crucial traits for laboratory scientists. Furthermore, exposure to different cultures helped me to grow as a person. It took ten years and several false starts, but I am finally on my way to earning my PhD at an institution where I feel valued and appreciated. I know the road to a PhD can be bumpy, but in moments of doubt, I turn to the thoughtful words of the Egyptian writer and Nobel laureate in literature, Naguib Mahfouz: "Do not panic, as the door may open one day to greet those who go through life with the innocence of children and the ambition of the angels." It reminds me that opportunities can arise after knocking on doors with persistence and ambition.
https://www.nature.com/articles/d41586-022-01351-5