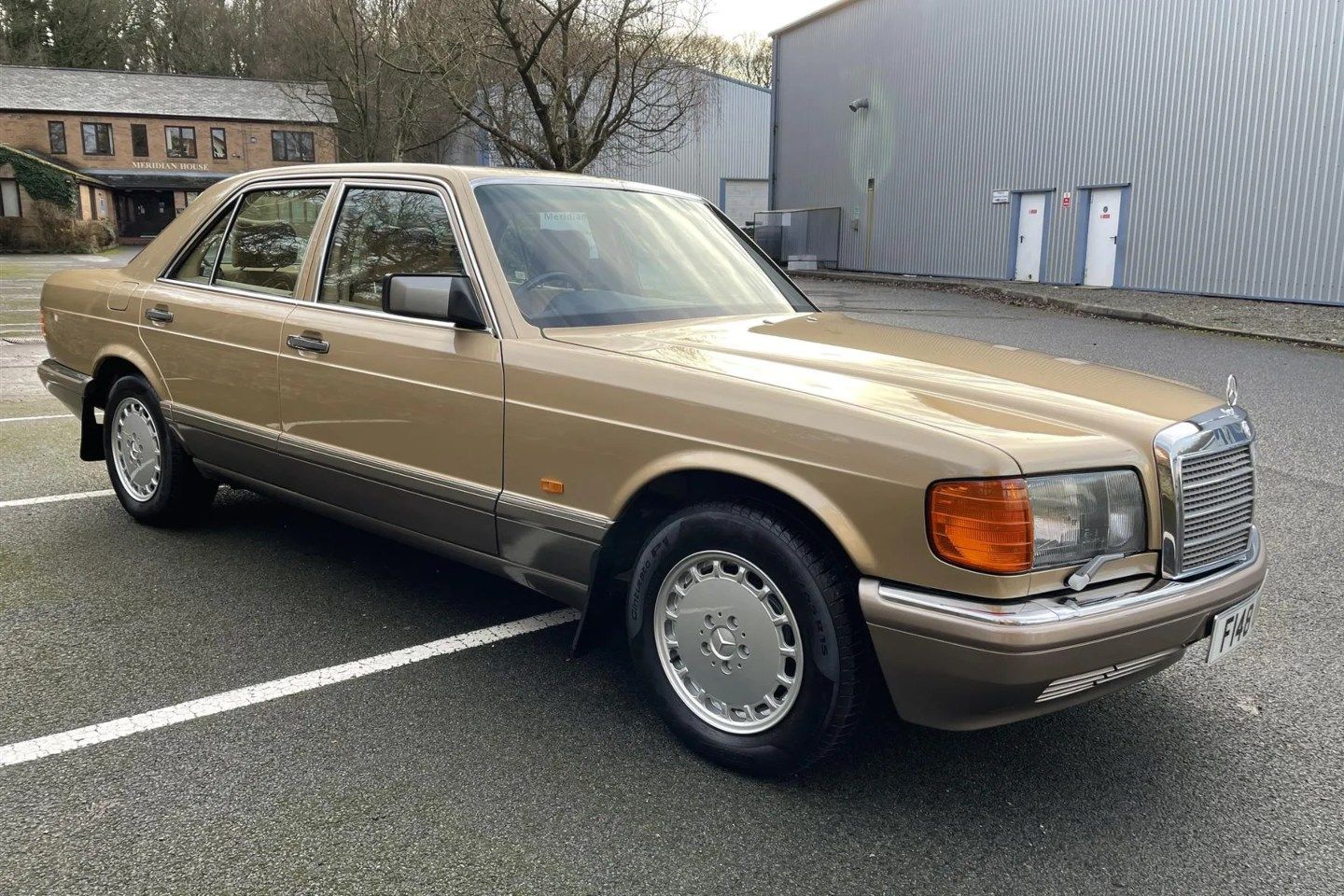 Mercedes S-Class 300 SE (W126) | Spotted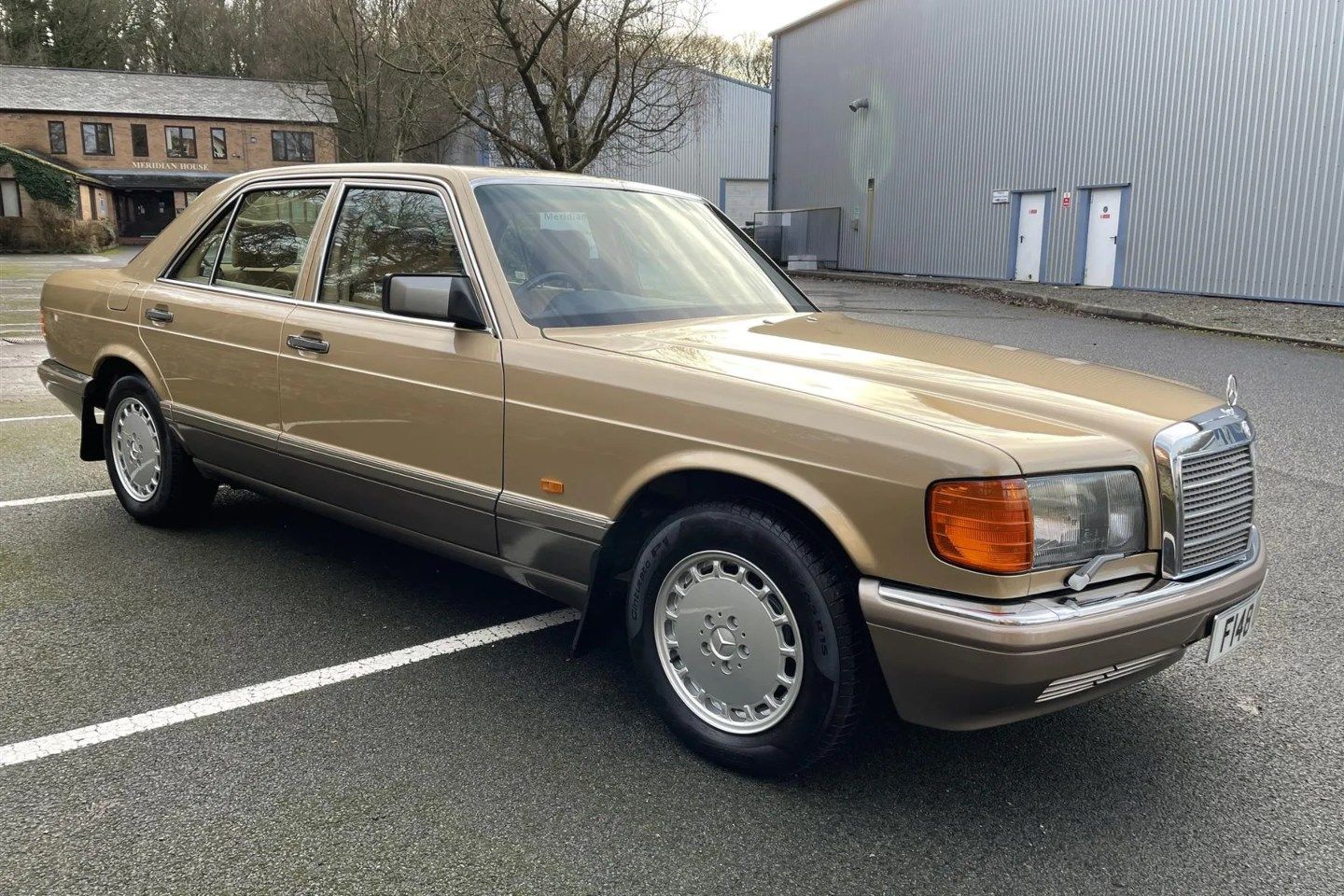 I have a treat for you. And if not for you, it's certainly a treat for me – one I am genuinely thinking about buying myself. The only thing stopping me is the flipping ULEZ extension, which means I'd have to wait another five years before I could afford to fire up the old girl and take her for a spin.
I am not going to say this is peak Mercedes, because there are so many choices in that regard and everyone will have their favourite. And a big W126 won't be top of everyone's list of Stuttgart's finest; not when there's the Pagoda, the R129, the W124 and everything in between representing the best of the three-pointed star. Even if you share my love of the W126, a lot of you will prefer a V8. I can understand that, too, because they sound fruity. But I love a straight six, so the fact that this is a lowly 300 instead of a 420, 500 or 560, gives it more of a draw.
It's the fact that a six is an inherently balanced engine that does it for me. The cross-plane crooning of a V8 is all very nice, sure, but savouring the mechanical smoothness of a six – with its perfectly tuned primary and secondary forces – just tips it for me. I'm in good company, it would seem, because BMW has used sixes as the root of its entire range for years, and Mercedes has recently brought them back into the fold.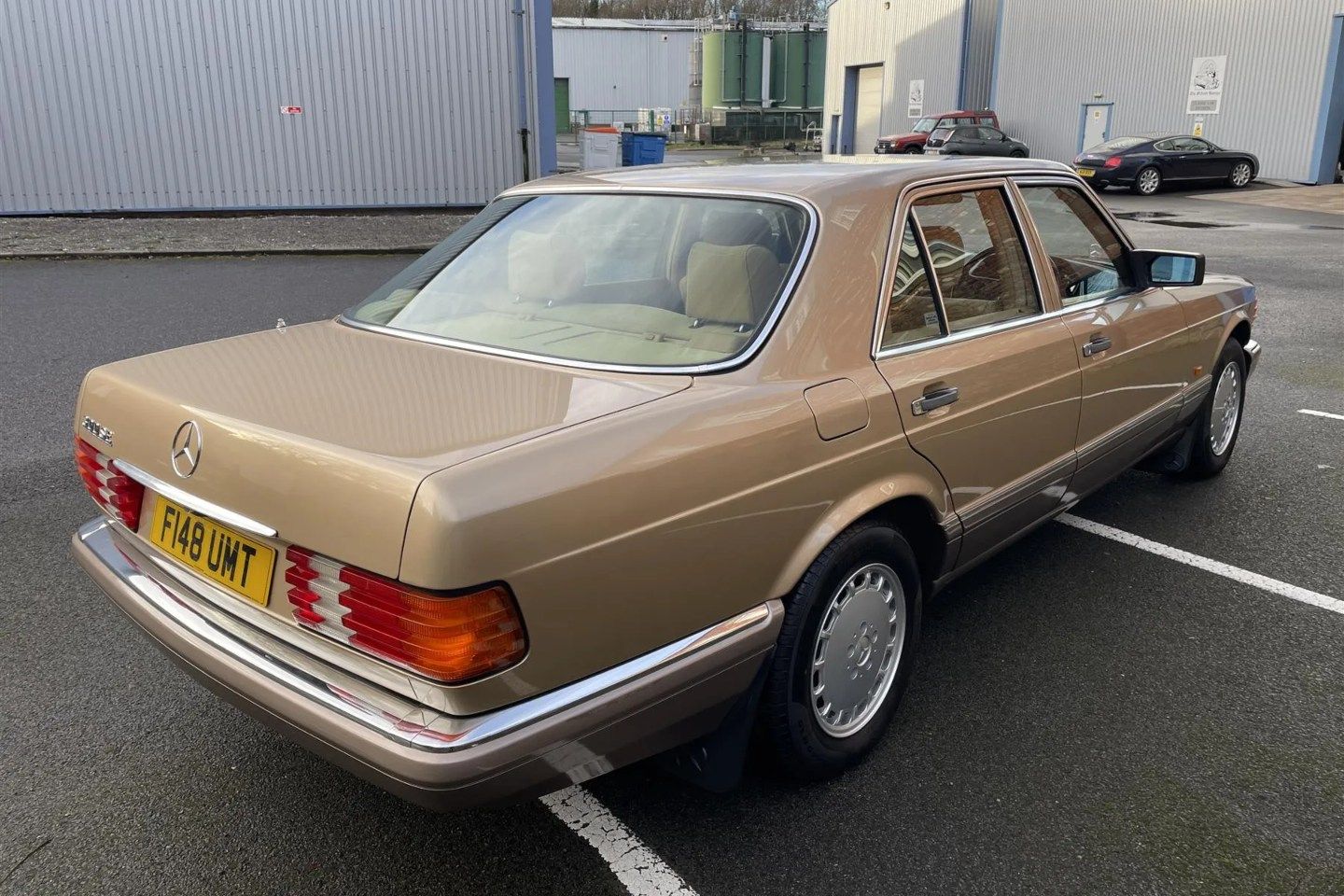 The other thing that makes this car a particular delight is its shade of gold. We used to have a name for this colour in the motor trade but I don't think it's acceptable to use it these days, even though it was the Jewish car dealers that I hung around with that taught me the phrase in the first place. Anyway, this colour won't be to everyone's taste, and I get that, but I've always had a penchant for odd colours, and gold paired with those beige velour seats and camel carpets – oh yes please, that's just the ticket. 
Also, give me velour over leather any day. Leather on a frosty winter's morning is cold and hard, and sweaty in the summer heat. Velour, however, is soft, warm and inviting when it's freezing outside, and breathable when it's baking.
Then there's this car's condition. Hell's bells, it looks spotless from every angle, whether that's outside, inside or under the bonnet. And those photographs of the door shuts indicate crisp welds, supple door rubbers, shiny bolt heads and, most importantly, no evidence of brown rust. It's the same story in the engine bay. Of course, it's all been detailed, but once the grime's been removed what's underneath still has to be right, and everything here is. My biggest worry is the aftermarket Scorpion alarm, which I can well imagine ringing senselessly at 2am.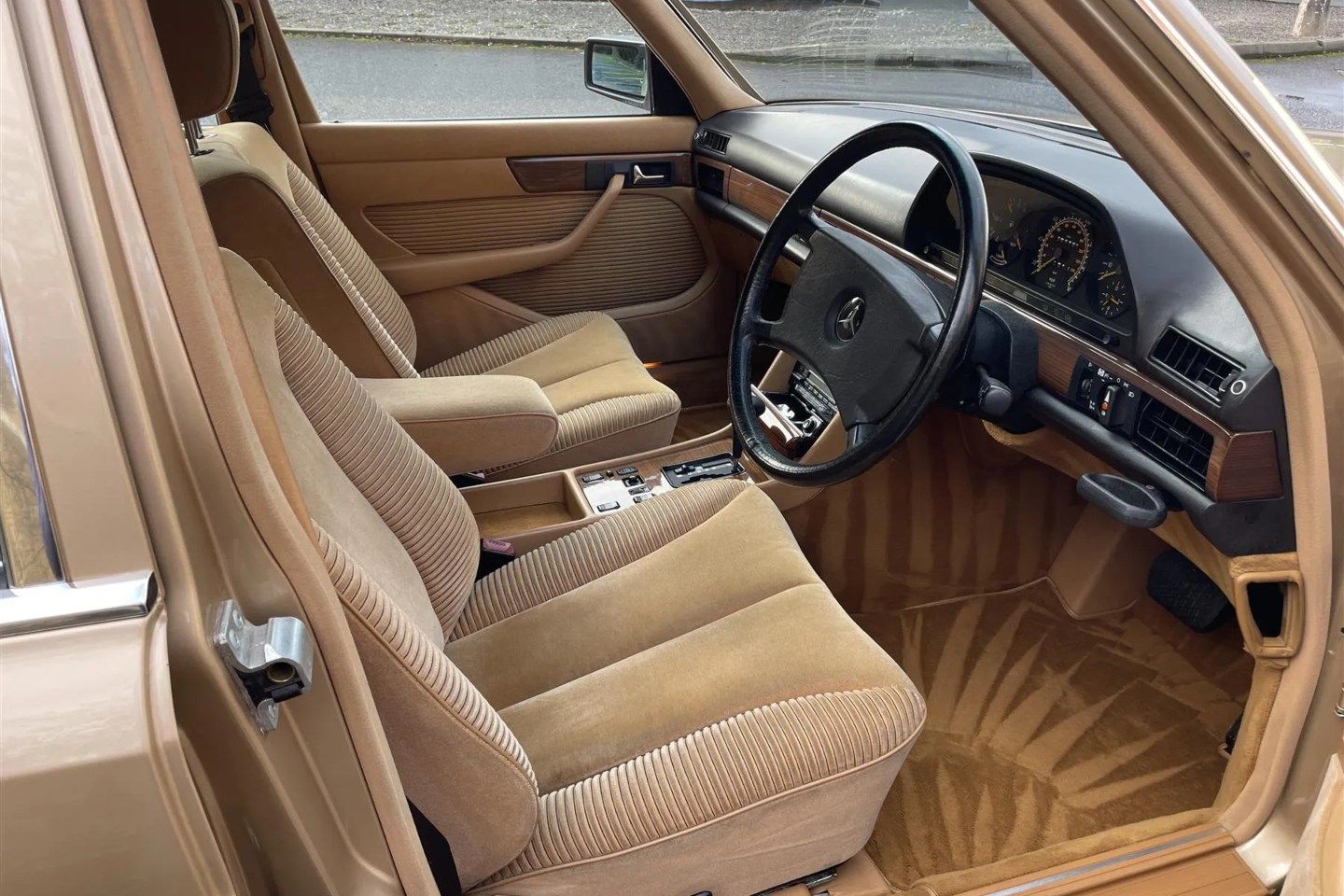 The best thing about this W126 – or any W126 for that matter – is the looks. It's Mercedes at its most traditional and best, back when it was producing timelessly elegant designs backed up by the finest engineering in the business. Bruno Sacco was a master of the less-is-more philosophy of car design, so it's no wonder to read he was inducted into the Automotive Hall of Fame in 2006, and the European Automotive Hall of Fame in 2007. He's admitted himself that the W140, which superseded the W126, wasn't his greatest effort, but everyone has their off days, and that's the only notable one I can think he's ever had.
I'll leave you with a little-known W126 fact (one I hadn't known about until researching it). This was the first car to have power seat switches designed in the shape of a seat to make them intuitive to use. Until then, electric seats were moved using joystick controls or a bunch of rocker switches clumped together, so you never knew which one did what. But Mercedes' idea was genius; you just pushed the representation of the seat in the direction you wanted it to move, and it moved that way. It had a patent on that, which lasted 17 years, and now nearly everyone copies it.
And on that nuggety note, I am going back to staring longingly at this wonderful car, and wishing desperately that ULEZ wasn't a thing…
Specification | Mercedes-Benz 300 SE (W126)
Engine: 2,960cc, straight six, naturally aspirated
Transmission: four-speed automatic, rear-wheel drive 
Power (hp): 190@5,700rpm
Torque (lb ft): 192@4,400rpm
CO2: N/A 
MPG: N/A
Recorded mileage: 80,000
Year registered: 1988 
Price new: N/A
Yours for: £16,950