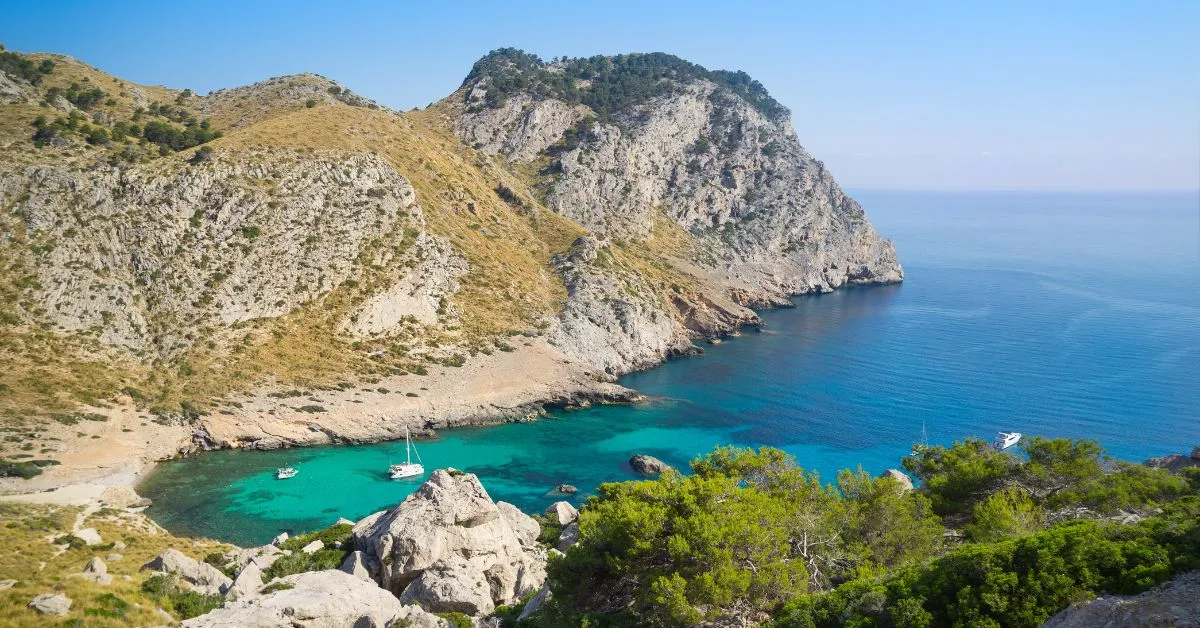 Revealed: The Best Areas To Stay In Majorca | 2023

Ah, Majorca (Mallorca) – the Spanish Island paradise that draws in thousands of tourists every year.
With its stunning beaches and vibrant culture, it's no wonder why so many people flock to this Mediterranean gem.
But with all the different areas to stay in Majorca, it can be a bit overwhelming for first-time visitors, especially if you'd like to escape the hustle and bustle of tourist hotspots.
That's why we've compiled a list of the best areas to stay in Majorca, so that you can enjoy some peace and quiet while making the most of your holidays.
In this guide, we'll cover the best areas to stay in Majorca if you wish to skip busy places like Palma.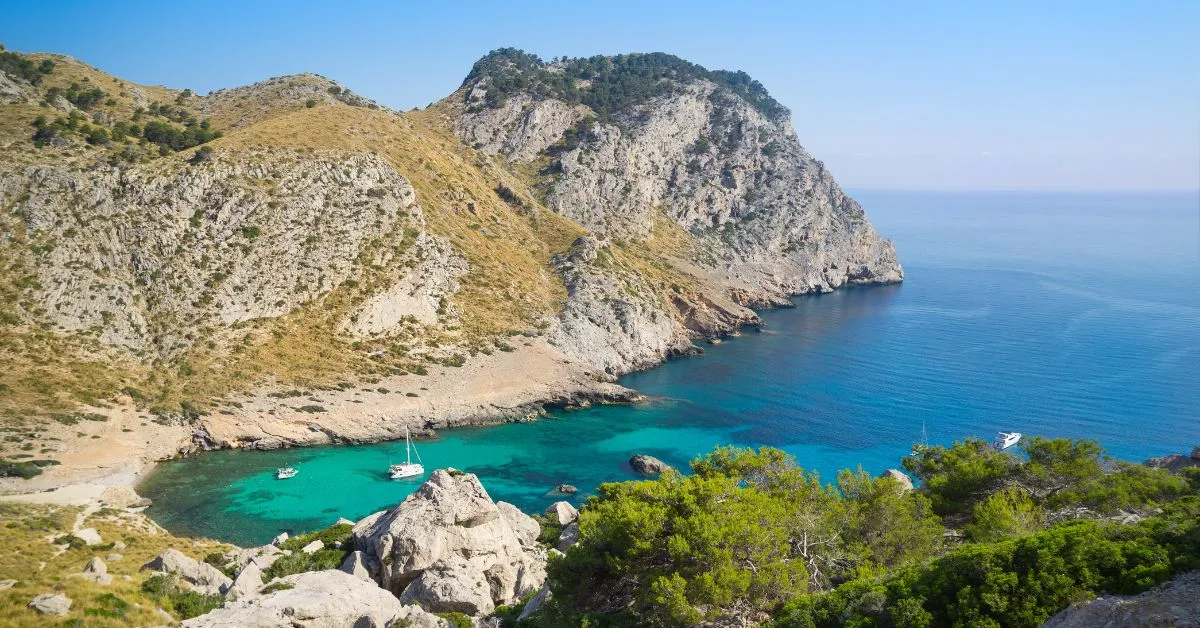 Petra
If you're looking for somewhere to stay in Majorca that isn't too touristy but still offers all the amenities of a modern holiday, then Petra is the perfect place for you.
Located in the middle of the island just south of Palma, the town has a population of fewer than 3,000 people. It offers visitors a more authentic experience that is difficult to find elsewhere.
Petra is worth considering for those who want some peace and quiet while still being able to make the most of their time in Majorca.
Petra has something for everyone! And with gorgeous weather almost year round plus plenty of accommodation options, including villas and apartments, there are few better places in Europe to enjoy a relaxing getaway.
Campos
Campos is located on the southeast coast of Majorca and is home to less than 11,000 people, making it a perfect location for those looking to escape the touristy areas.
Campos is known for its unspoiled beaches, beautiful countryside, and traditional restaurants.
If you're looking for a more rural destination but still don't want to miss out on all that Majorca has to offer, then Campos should be your go-to destination.
Sóller
Sóller is a charming small town nestled in the 'Valley of Oranges' on the stunning Balearic island of Majorca.
With its population of just 14,000 people, this is the ideal spot for those looking to escape to a quieter pace of life and explore some gorgeous Catalan architecture amidst lush landscapes.
From Plaza Constitución and Gran Via decorated with Caribbean-colonial buildings and Catalan Modernism style, to the captivating Sóller Train, which takes you from Palma on an awe-inspiring journey among orange and olive groves through the Tramuntana mountains – there's something for everyone.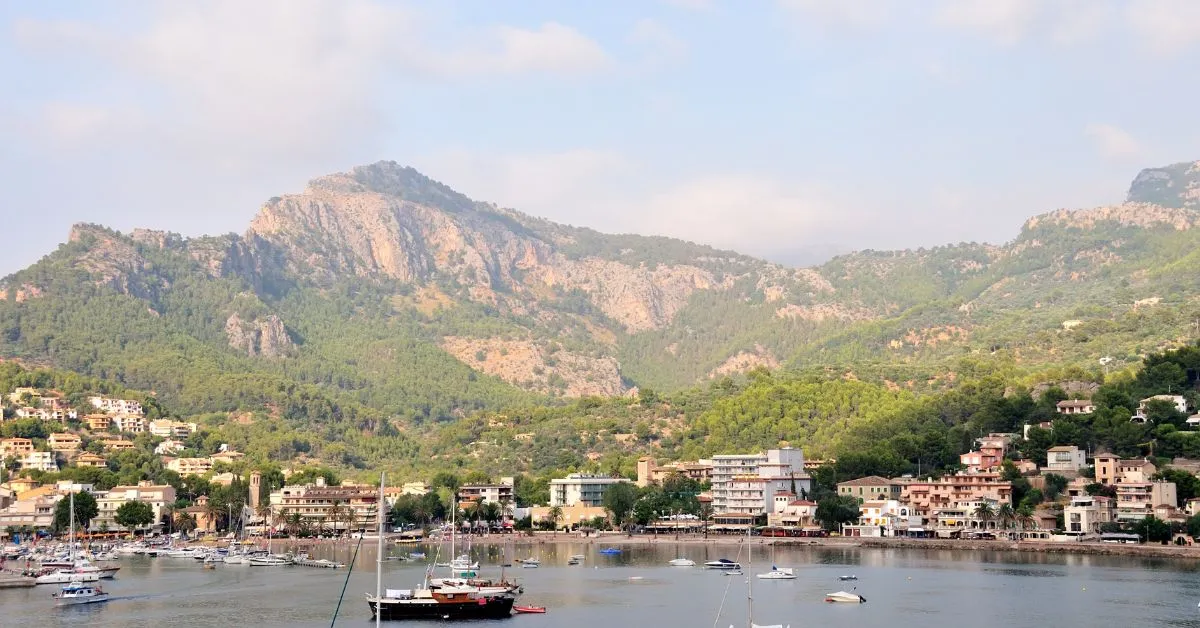 Valldemossa
Valldemossa is one of the most popular small towns of Majorca. This Majorca hidden gem is located on a hilltop and home to less than 2,000 people, making it the perfect spot to avoid crowds.
If you're trying to get away from hordes of tourists, then bear in mind they do flock here during the summer.
But don't worry if you don't want to stick around; it only takes 15 minutes by car to reach Port Valldemossa, where you can relax by the sea (and pretend the crowds never followed).
With its relaxed atmosphere and car-free alley streets, Valldemossa is perfect for hikers looking to explore those Tramuntana mountain trails – or those simply wanting a wander through an idyllic mountain town!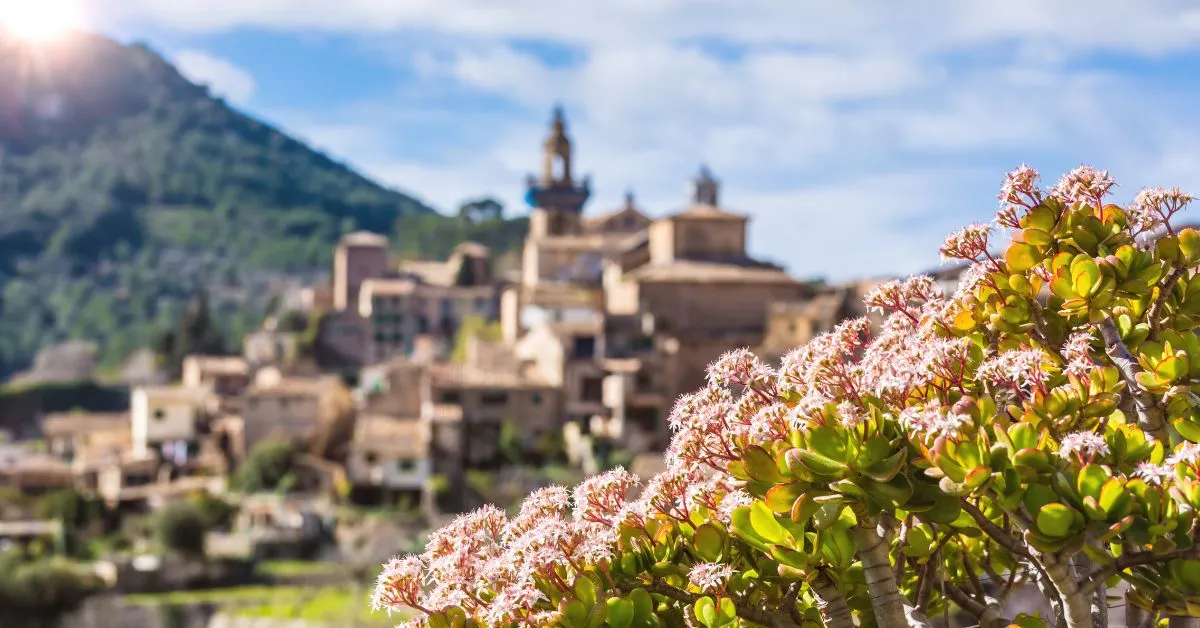 Artà
Artà is perhaps one of the best kept secrets of Majorca, a small town situated just a few kilometres inland from the northeast coast.
Nestled away from all of the hustle and bustle, it has managed to retain its genuine charm and customs – so come here for a taste of classic Majorcan hospitality, complete with local pottery and basket weaving!
On Tuesday mornings, step into the bustling market, where you can pick up some rather rare souvenirs, or why not venture further out to some of Majorca's famous caves, like Caves d'Arta and Coves del Drac?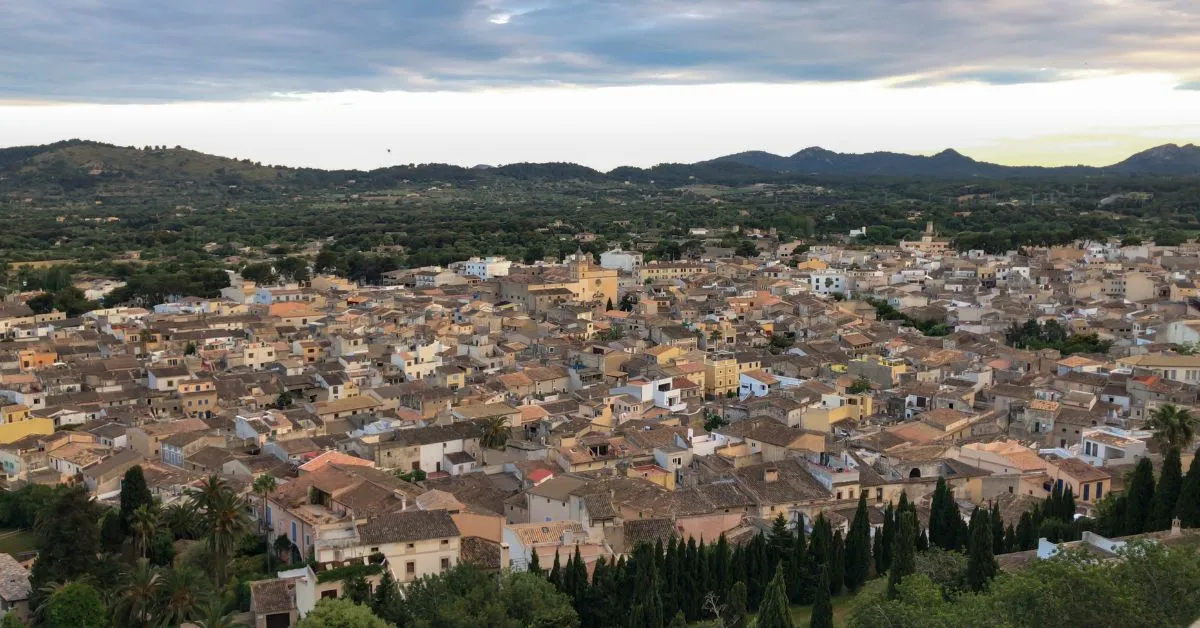 Accommodation In Majorca
You'll find plenty of options when it comes to accommodation in Majorca.
From luxury resorts to cozy apartments and villas, there's something for all budgets.
So whether you're looking for a quiet getaway or an action-packed adventure, Majorca has what you need!
We recommend you book your accommodation in advance because prices tend to spike during peak season, as with all popular destinations.
Browse holiday rentals in Majorca to see what's available for your travel dates.
Tips For Finding The Perfect Place To Stay
When looking for the perfect place to stay in Majorca, consider your budget and other requirements.
If you're traveling on a tight budget, it's best to look for accommodation outside the tourist hotspots – places like Petra and Campos are usually more affordable than bigger cities like Palma.
Also, be sure to check reviews before you book. This is especially important if you're staying in a villa or an apartment.
Finally, look out for special offers – many accommodation providers offer discounts and deals during certain periods of the year.
Final Thoughts On The Best Places To Stay In Majorca
Majorca is an island that offers something for everyone.
From luxury resorts to charming rural hideaways, the island has various options to suit all types of travelers.
If you're looking for luxury, head to Palma or Alcudia. For a more secluded, low-key experience, go for Valldemossa, Petra, Campos, Soller, or Arta.
Wherever you decide to stay, make sure to do your research and check reviews before booking!